American colocation and networking provider Zayo has opened its fifth data center in California, located at the One Wilshire Building in Los Angeles.
The 24,215 sqare feet (2,249 sq m) facility adds two megawatts of critical power capacity to Zayo's portfolio.
The building that connects the world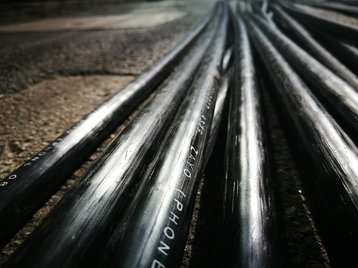 "zColo's One Wilshire data center will provide carrier-neutral connectivity to all the major telecommunications and cloud providers," TJ Karklins, SVP of Zayo's zColo business segment, said.
"This facility will provide high-quality infrastructure to our clients in the globally significant Los Angeles data center market."
The data center will be connected to Zayo's Tier III facilities in nearby Irvine, California, by dark fiber.
One Wilshire, a 663,000 square feet (61,595 sq m) 30-story building, was acquired by private-equity firm GI Partners in 2013 for $437.5 million, the highest price ever paid per foot for an office building in downtown Los Angeles.
The location offers access to more than 240 network carriers, as well as nearly 110 cloud and IT service providers. The facility is home to several data center operators including CoreSite, Verizon and Amazon Web Services.
In 2015, it was estimated that a third of Internet traffic from the US to Asia passed through One Wilshire.