American infrastructure and networking specialist Zayo has announced plans to open another data center in Chicago.
Its fourth facility in the city will be located inside the eight-story building at 840 South Canal Street, previously owned by General Electric and the Northern Trust Company.
In 2011, the entire property was acquired by wholesale colocation provider Server Farm Realty, to be redeveloped as a data center hub.
Moving in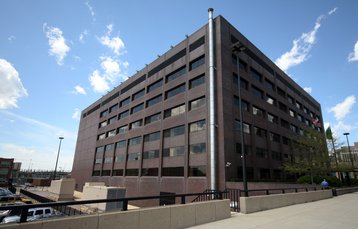 Zayo Group Holdings operates a total of 57 colocation data centers and owns more than 92,000 route-miles of fiber networks across North America and Europe.
Its latest facility will be located in a robust industrial building, offering 23,000 square feet of white space and 2MW of power capacity.
The site is already plugged into Zayo's fiber network and enjoys low-latency connections to the company's downtown data center at 600 South Federal Street, as well as the facilities in Oak Brook and Mount Prospect, and the Digital Realty's carrier hotel at 350 East Cermak Road.
Zayo has already secured an anchor tenant, an unnamed global software analytics company.
"Chicago is a nexus for high-bandwidth traffic peering and connectivity, including our long haul dark fiber, which is driving demand in the region," said TJ Karklins, senior vice president, zColo at Zayo. "Our customers benefit from extensive interconnections within our data centers, access to our global network and an integrated portfolio of communications infrastructure services."
Including the latest expansion, Zayo's footprint in Chicago will total 268,000 square feet of white space, backed by 31MW of power capacity.
In April, the company paid $18.9 million for cloud and colocation business of Clearview International, gaining ownership of two data centers in Texas.