American infrastructure and networking specialist Zayo has expanded its presence in Europe with the acquisition of Viatel, a telecommunications provider based in London.
The deal gives Zayo 8,400 kilometers of fiber routes across eight countries, as well as two subsea cable systems and seven data centers. The purchase price is approximately €95 million ($101.8m).
The company said Viatel was "highly aligned" with its existing product and customer set, and the two shared a common focus on dark fiber networks.
"The combination of Zayo and Viatel will provide far greater network reach and growth potential for Viatel's customers," said Colm Piercy, CEO of Viatel. "We will continue to offer leading voice, data and hosting solutions in Ireland."
Connecting Europe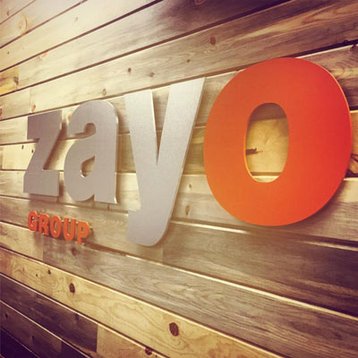 The story of Viatel is long and convoluted: the company was founded in 1991 as a provider of long-distance calling services, and went public on NASDAQ in 1994.
In 1999, the Viatel brand was valued at $1.2 billion, but following the burst of the dot-com bubble it fell on hard times and filed for bankruptcy protection in the early 2000s.
By 2002, the company was turned over to creditors and subsequently purchased and absorbed by the Irish telecoms operator Digiweb.
Today, Viatel owns metro networks in Dublin, London, Amsterdam, Frankfurt, Dusseldorf, Paris, Rotterdam, Brussels, Zurich, Lyons, Bordeaux and Marseilles. It also operates seven colocation facilities, two subsea cable systems – from London to Amsterdam and London to Paris - and direct fiber connections into 81 commercial buildings.
"Viatel's long-haul fiber network and colo assets combined with Zayo's existing national UK, France and US networks provides truly international, seamless connectivity for Zayo's existing and new customers," said Dan Caruso, chairman and CEO of Zayo.
"Our Pan-European infrastructure capability addresses new growth opportunities, including connectivity to key subsea cable systems delivering traffic to and from high-growth regions such as Asia and Africa."
Zayo's existing fiber network spans more than 140,000 km across the US and Europe, linking together hundreds of data centers, including its own carrier-neutral facilities.