American infrastructure and networking specialist Zayo has acquired a 36,000 square foot data center in Dallas, previously owned by Stream Data Centers.
The purchase doubles the company's presence in the city recently identified by Synergy Research as the world's sixth largest colocation market by revenue.
Zayo has already started selling space inside the facility to meet the demand from customers in technology and energy sectors.
The financial terms of the acquisition were not disclosed.
Keeping up with the demand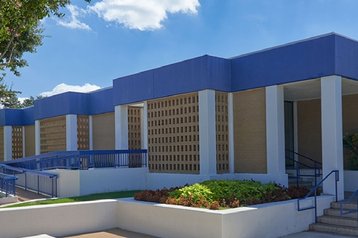 Zayo operates 45 colocation data centers across 31 geographic markets and owns 92,000 route-miles of fiber in the US and Europe, including 3,500 miles in the immediate vicinity of Dallas.
The newly acquired data center at 1100 Empire Central Place can support 900 kW critical load with 2N redundancy across electrical systems, and has two independent utility feeds. It brings Zayo's total footprint in Dallas to 61,000 square feet across four locations.
The facility will tether to Zayo's key points-of-presence in 1950 N. Stemmons Freeway and 2323 Bryan Street through its own diverse, high-count fiber network.
"Zayo continues to experience very healthy demand for colocation and data center services in the Dallas region," said Greg Friedman, executive vice president of Colocation and Cloud Infrastructure at Zayo.
"We are able to offer customers benefits that go beyond traditional data center services and include access to our high-performance network and robust communications infrastructure."
Stream Data Centers will maintain ownership of six facilities in Texas including three more data centers in the Dallas market, a facility in nearby Richardson and one in Plano, with another 18MW, 300,000 square foot project coming online this year.
In early 2015, Stream already sold one of its data centers in Richardson to a local financial services company and then was immediately hired to run it.
In November 2015, Zayo announced it would acquire London-based Viatel, gaining more than 5,200 miles of fiber routes across eight European countries, as well as two subsea cable systems and seven data centers. The purchase price was set at approximately €95 million ($101.8m).