Hyperscale data center developer Yondr has announced a $2 billion data center expansion plan into North and South America.
The company has announced intentions to deliver data center infrastructures across the United States, Canada, Central, and South America.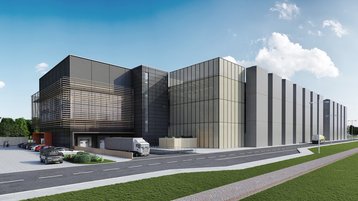 "The significant investment in data center projects will add to Yondr Group's existing network of global data centers and underscores the growing momentum to meet cloud and Edge computing demands in the Americas," the company said in a statement.
Details of the specifics were slim, but a spokesperson for Yondr told DCD that investment will be used over the next three years to grow organically.
"Our data center campus size averages 150MW to meet large scale capacities - We are not a colocation player and don't intend to be one. The markets we are looking at will be a combination of existing data center metros, with a goal of entering new markets as well."
The funds for the expansion plan were sourced from 'a variety of private investors,' according to the company.
Yondr has appointed Éanna Murphy as SVP of Operations for the Americas to lead the investment, development, and management of digital infrastructure assets across the Americas.
"The Americas represent a significant opportunity for Yondr Group," said Dave Newitt, CEO and founder of Yondr Group. "Already, the USA's data center capacity alone is more than twice that of Europe. And it's continuing to grow, with a predicted 11GW of capacity in place by 2025."
Yondr has delivered more than 450MW of built capacity across Europe since 2011. The company aims to deliver data centers across five continents by 2024. As of January 2021, Yondr Group announced that all global data centers will be carbon neutral at the point of handover to its clients.