Yahoo expects to complete the sale of its core Internet assets to Verizon later than originally hoped due to the revelation of two record-breaking data security breaches.
The $4.83bn deal was announced in July last year, but questions have remained over whether it would proceed after the hacks came to light.
Step one: don't get hacked, step two: ???, step three: profit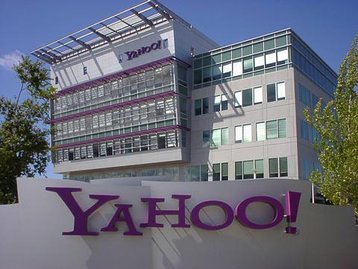 Last September, Yahoo said that the data on 500 million users had been compromised by state-sponsored individuals in 2014. Then, in December, it revealed that it had actually suffered an even worse breach in 2013 from a different source - this time, one billion users were impacted.
After the hacks were discovered, Verizon declined to comment in detail on the sale, simply saying that it was "evaluating its interests." Nethertheless, Yahoo pushed on, earlier this year announcing exactly how the sale would unfold.
In several blog posts, an SEC filing and a press release, Yahoo explained that the company had reached "an agreement with Verizon to acquire Yahoo's operating business," with the remaining assets (primarily stakes in Alibaba and Yahoo Japan) to be spun off as Altaba.
The hacks were not mentioned by Yahoo executives, although, as we noted at the time, the company's SEC filing admitted that "as a result of facts relating to the security incidents disclosed… [it] could result in [Yahoo] incurring substantial fees, including, in certain circumstances, the payment of a termination fee to Verizon under the Stock Purchase Agreement."
Now, with the Securities and Exchange Commission reportedly investigating why Yahoo took so long to disclose the hacks, the deal has been delayed.
"Yahoo has continued to work with Verizon on integration planning for the sale of its core business," the company said, pushing back the expected acquisition period to Q2 2017.
"Our top priority continues to be enhancing security for our users," Yahoo chief executive Marissa Mayer said.
There was some positive news for the company, however, as it saw profits of $162 million in the final quarter of 2016. Search revenue, though, fell six percent.
Potential new owner Verizon had less than stellar results of its own, with the Yahoo acquisition seen as a way for the company to diversify its business. Verizon missed profit forecasts, with its carrier business gaining fewer subscribers than expected.
Verizon's operating revenue fell to $32.34 billion in the last quarter of 2016, from $34.25 billion in the same period of 2015.