Yahoo is set to expand its data center campus in La Vista, Nebraska by another 20,000 square feet, at the cost of $20 million.
The expansion will bring the total square footage of the La Vista campus to approximately 300,000 square feet. It will enable the company to continue meeting demand for communications and media services.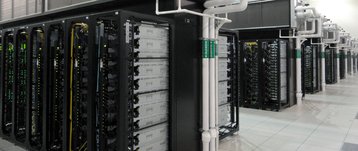 Growing in increments
Yahoo originally came to La Vista in 2009, after purchasing a data center shell there for $14.8 million. The company received generous tax incentives from the Nebraska government, in return for pledging $100 million in investment and at least 100 new jobs.
The campus is especially important for Yahoo since it's one of just three sites it fully owns in the US, the other two being located in Quincy, Washington and Lockport, New York – the latter based on a design of a traditional chicken coop.
Along with thousands of servers, it also hosts its manufacturing teams. Yahoo's sales, advertising and finance operations are based in Omaha, just a short drive away.
The expansion in La Vista will include a new electrical room and chiller yard, in addition to server space.
The company expects to deliver this new phase of the project by the end of 2016.