The Laramie County Community College (LCCC) in Cheyenne, Wyoming, is set to introduce a new course to train entry-level data center technicians.
Wyoming Tribune Eagle reports that the college was approached by Microsoft, whose neighboring campus is currently undergoing its fifth expansion, and which requested a program that would prepare students for a career in tech.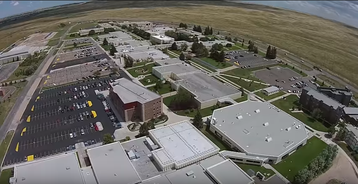 Fit for the job, and other jobs
An instructor at the college, who represents Cisco Technology in his role, said that Microsoft would be seeking to employ 50 people over the next five years.
The 16-week program was created by taking elements from existing IT-based courses at the college, proposing that students specialize in network or server studies.
As well as teaching students about data centers, the course prepares individuals for work in various IT roles, which include "network and computer system administrators, computer systems analysts, database administrators, information security analysts, computer network support specialists and data warehousing specialists," according to the application form submitted to the Wyoming Community College Commission, which will have the final say on whether the program goes ahead. 
The course will go to a vote before the commission in April, alongside a proposed equine certificate, to be introduced in autumn if successful.
Data center-specific education courses are fairly rare: examples include a Masters course at a university in Texas, and an undergraduate degree in Ireland which launched last year – also prompted by and designed alongside Microsoft, Facebook and Google. Most data center professionals follow a classic engineering curriculum before specializing on the job.