Djibouti-based data center company Wingu.Africa has inaugurated its Addis Ababa, Ethiopia, data center.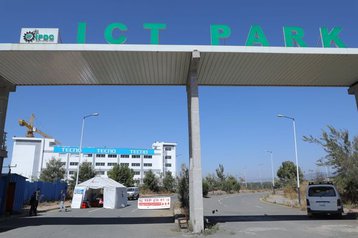 The data center is located in the Ethio ICT park, built on a 161,500 sq ft (15,000 sq m) plot of land, and will offer a capacity of 10MW across 800 racks when fully operational.
Technology and Innovation Minister Belete Molla, who attended the opening, said that the data center "will be of critical importance to support Ethiopia's growth in the ICT sector and to realize a digital transformation."
The construction of the colocation facility took two years to complete and $50 million from Wingu.Africa. The data center, built to meet Tier III standards, will host Ethiopia's first Internet Exchange.
"Our state-of-the-art data center ensures uninterrupted services with independent backup systems for power, cooling, and network connectivity," the company said in a LinkedIn post. "This significant milestone showcases our commitment to delivering top-notch security, technology, and regulatory-compliant data center services across Ethiopia, Djibouti, Somaliland, and Tanzania.
"Our data center's launch marks a pivotal moment in Ethiopia's digital growth. By offering access to multiple networks and cloud infrastructure, Wingu empowers businesses with a wide range of choices, improved service levels, and competitive pricing."
Plans for the data center were first announced in January 2021 and, according to the company, is the country's first carrier-neutral hyperscale data center park. The Ethio ICT Park has other developments underway, including those by Raxio, Red Fox Web Solution, and ScutiX.
Wingu.Africa operates data centers in four countries, with two facilities in Djibouti, one in Somaliland, another in Tanzania, and now a data center in Ethiopia. Earlier this year, Wingu.Africa announced plans to expand its infrastructure in Djibouti.
The company is planning a new data center and cable landing station that will be Tier III certified and host 11 cables. It is also looking to expand its existing data centers and has signed deals with "several strategic customers."