Arkansas-based telecommunications provider Windstream Holdings and its subsidiaries have filed for Chapter 11 bankruptcy protection.
The story of the company's downfall began in 2015, with the decision to spin off its fiber optic network assets into a Real Estate Investment Trust (REIT).
It was then sued by its bondholders, who claimed the move violated terms of their bonds and won the case earlier this year, leaving Windstream unable to pay its dues without access to emergency funding.
The company has promised to continue operations after securing $1 billion in Debtor-in-Possession financing from Citigroup Global Markets, which should keep it afloat as the management looks to restructure or sell the business.
"With approval from the Court, we will continue paying our employees, maintaining our relationships with our vendors and business partners and serving our customers as usual," said Tony Thomas, president and CEO of Windstream.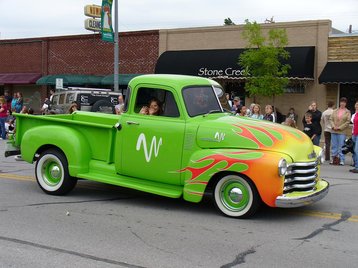 Bad times
Little Rock-based Windstream was established in 2006 as a phone and Internet service provider focused on rural markets, following a merger of Alltel's landline business and VALOR Communications Group.
It expanded into hosting, managed services and colocation, making several acquisitions along the way, and eventually became a Fortune 500 company.
Back in 2015, Windstream decided to spin off its fiber assets to create a REIT, the same year sold its data center business to TierPoint.
However, the company's bondholders were less than impressed with the newly-minted subsidiary, claiming the transaction violated prior agreements. Aurelius Capital Management and US Bank National Association then sued the company.
Earlier this month, the court sided with the plaintiffs, dealing a heavy blow to Windstream, which accused Aurelius of "predatory market manipulation to advance its own financial position through credit default swaps at the expense of many thousands of shareholders, lenders, employees, customers, vendors and business partners."
For a different take on what happened, read a thorough explanation by Bloomberg columnist Matt Levie.
Judge Jesse Furman ruled that Windstream defaulted on some of its credit obligations, causing further defaults, and the mounting debt forced the company to file for Chapter 11 in the US Bankruptcy Court for the Southern District of New York.
The management of the company said it had no operational difficulties, and promised to continue serving Windstream's existing customers, hoping that the business can be rescued.
"Following a comprehensive review of our options, including an appeal, the Board of Directors and management team determined that filing for voluntary Chapter 11 protection is a necessary step to address the financial impact of Judge Furman's decision and the impact it would have on consumers and businesses across the states in which we operate," Tony Thomas said.
"Taking this proactive step will ensure that Windstream has access to the capital and resources we need to continue building on Windstream's strong operational momentum while we engage in constructive discussions with our creditors regarding the terms of a consensual plan of reorganization.
"We acted decisively to secure the long-term financial stability of Windstream, and we are confident that, upon completion of the reorganization process, we will be even better positioned to invest in our business, expand our speed and capabilities for our customers and compete for the long term."
Further information about the restructuring efforts can be found on a new website: windstreamrestructuring.com.