New approaches to data center design are increasing the popularity of converged infrastructure and unbranded servers.
According to a survey by 451 Research, just 17 percent of senior IT professionals say they will increase spending on traditional infrastructure from the likes of HP, Dell and Lenovo this quarter. At the same time 40 percent want to spend more money on hardware form converged infrastructure vendors like VCE and NetApp. This number also includes white-box servers often used to run the OpenStack platform.
"Speed and ease of deployment rank as top drivers in the shift to converged infrastructure; lack of in house expertise is the biggest single inhibitor, according to end users in our Q3 survey," explained Nikolay Yamakawa, senior analyst at 451 Research.
Cattle, not pets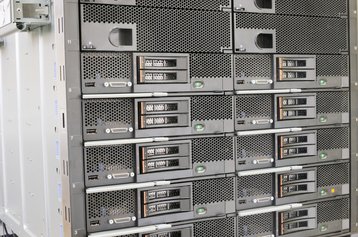 Voice of the Enterprise: Converged Infrastructure is a new quarterly survey from 451 Research. According to its first edition – which involved responses from more than 850 IT decision-makers - four percent of enterprises already have some white-box servers installed in their computer rooms.
The study reveals that HP's Proliant, Dell's PowerEdge and Cisco's UCS are currently the favorites with the users of traditional servers.
Meanwhile the converged infrastructure space is dominated by VCE and its VBlock systems, with large chunks of the market controlled by HP, Cisco, Dell and NetApp.
However, this situation could change quickly: the survey shows that nearly 17 percent of respondents are 'very likely' to switch vendors over the next 90 days, and six percent are considering a switch to white-box servers.
"Commoditization of x86 systems is catalyzing competition as decision-makers increasingly consider alternatives, including white-box (unbranded) servers. A growing opportunity exists for those vendors that can position their offerings to address key customer needs," said Yamakawa.