Western Digital has announced plans to acquire SanDisk, one of the world's largest manufacturers of flash memory, for almost $19 billion.
The transaction has been approved by the boards of directors of both companies.
"The combined company will be ideally positioned to capture the growth opportunities created by the rapidly evolving storage industry," said Steve Milligan, CEO of Western Digital.
"I'm excited to welcome the SanDisk team as we look to create additional value for all of our stakeholders, including our customers, shareholders and employees."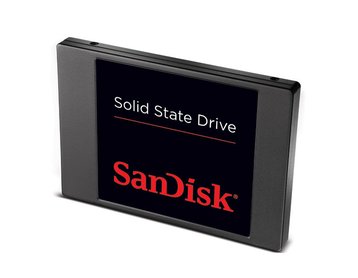 Shopping for flash
SanDisk designs, develops and manufactures flash memory. The benefits of flash are manifold: it is much faster than hard disk drives, more reliable, requires less power and cooling. At the same time, the silicon-based storage medium remains more expensive than hard drives, and only supports a limited number of read/write cycles.
Initially known as a consumer brand, in the last few years SanDisk has established itself as an enterprise flash storage vendor. It has recently released its first all-flash array, InfiniFlash, squeezing up to 512TB of raw flash capacity into a 3U enclosure thanks to proprietary storage cartridges.
According to data by Statista, SanDisk was responsible for 12.4 percent of all SSD shipments in the first quarter of 2015, making it the second largest SSD vendor in the world after Samsung.
Meanwhile Western Digital is one of the world's largest manufacturers of hard drives, dominating this market alongside Seagate.
Under the terms of the deal, Western Digital will pay $86.50 per SanDisk share, financed by a mix of cash, new debt financing and stock. This amount could change depending on when the company receives the investment package from Unisplendour Corporation – a subsidiary of China's Tsinghua Holdings.
Unisplendour previously agreed to invest $3.8 billion into Western Digital in exchange for a 15 percent stake in the company.
With this transaction, Western Digital will double its addressable market and expand its participation in "higher-growth segments" – meaning flash memory. The combined company will own over 15,000 storage patents issued or pending worldwide.
The deal has received approval from Toshiba – the original inventor of flash memory that shares manufacturing facilities and intellectual property with SanDisk. The joint venture will now extend to include Western Digital.
This year has been the biggest on record for mergers and acquisitions in semiconductor space, with deals between Mellanox and EZchip, NXP Semiconductor and Freescale Semiconductor, Avago Technologies buying Broadcom for $37 billion, and a $16.7 billion deal between Intel and Altera just been given the green light by European regulators.
Pending the approval of SanDisk shareholders and government regulators, the transaction is expected to close in the third quarter of 2016.