VueNow is proposing to build dozens of Edge data centers across the Indian state of Bihar.
Local press are reporting that the state information technology (IT) department has received a proposal entailing investment worth Rs817 crore ($107m) to establish data centers across the state.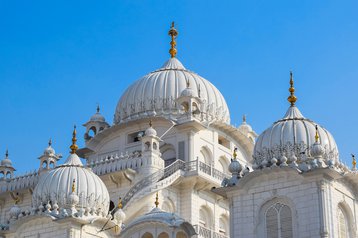 VueNow is proposing to develop a 100-rack, 1.2MW facility in Patna as the master hub. Four other facilities are proposed in Dharbhanga, Bhagalpur, Purnea, and Buxar in the first phase totaling 2.4MW, said an official statement.
A total of 40 Edge facilities could be developed. Phase-II plan includes two hub locations and 10 Edge Data Centres, and a further 24 facilities in the third phase.
The investment proposal was discussed at a meeting chaired by Information Technology Minister Jibesh Kumar last week.
"We are looking forward to finalization of the proposal. After proper evaluation of the proposal, it will be sent to the Chief Minister's Office for final approval," Kumar said. "The state government will provide all support to investors as our aim is to make Bihar the next IT hub of the eastern region."
It's unclear how many data centers VueNow currently operates. It is reportedly developing one in Hamirpur, Himachal Pradesh, for its Linnunrata subsidiary. Last year the company expressed an interest in expanding into Bulgaria.