Voyager Space Inc. has acquired a majority stake in satellite electronics firm Space Micro Inc.
Founded in 2002, Space Micro provides communications and compute modules for satellites, including the highest data rate Laser Communications Terminal in orbit. Terms of the deal were not disclosed.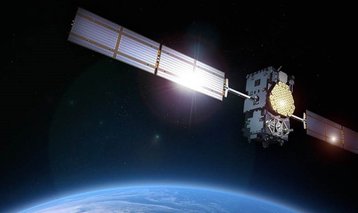 "Space Micro is a perfect addition to Voyager's growing NewSpace portfolio of entrepreneurs and technology capabilities," said Matthew Kuta, president and COO of Voyager Space. "What Space Micro has accomplished on their own is outstanding - and they have a diverse customer base to prove it. Now in partnership with Voyager, Space Micro will have the opportunity to expand its technology footprint and remain at the forefront of innovation for advanced satellite and communications systems."
The deal is Voyager's sixth acquisition since it was founded in 2019. The holding firm aims to "create a vertically integrated publicly traded NewSpace company capable of delivering any mission."
Its previous acquisitions include propulsion firm Valley Tech Systems, commercial space station company Nanoracks, rocket developer The Launch Company, satellite servicing company Altius Space Machines, and Pioneer Astronautics.
"For almost two decades Space Micro has developed game-changing technologies and provided trusted high-performance satellite communications systems," says Space Micro co-founder and chairman, David Strobel. "Today marks a huge step in our growth trajectory. The satellite constellation market stands at the tipping point of explosive expansion and now, with the Voyager team and operational functions by our side, we will be prepared to scale our technologies to meet these market needs."
As part of the agreement, Voyager intends to provide strategic operations support to help advance Space Micro's technology throughput to civil, commercial, and defense customers.
"Expanding our already rapidly-growing laser and optical communications systems is a top priority going forward," added Space Micro co-founder and CEO David Czajkowski. "We have an unbeatable record of zero in-orbit failures since our first launch, and that's a record we seek to maintain as we continue to grow these critical, high-demand satellite technologies."