Vodafone has partnered with Topcon Positioning Group to develop a new mass-market precise positioning system to locate IoT devices, machinery, and vehicles.
The new technology will provide better accuracy than just using only individual global navigation satellite systems (GNSS), says the operator.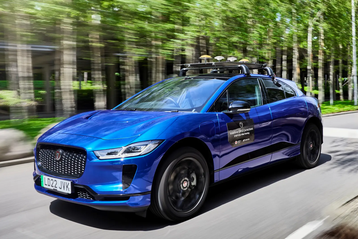 The GNSS will use technology from Topcon which corrects inaccuracies from navigation satellite signals, so that IoT-connected devices such as vehicles, and scooters can be monitored securely in real-time.
Vodafone claims that location accuracy will improve from a few meters to just centimeters, using Topcon's European network of thousands of GNSS reference stations.
Both Vodafone and Topcon are inviting select customers in Germany, Spain, and the UK to join pilots to trial the service which is called Vodafone GNSS Corrections, using a wide variety of devices connected to the operator's global IoT network. Vodafone boasts more than 150 million connections on this network.
Greater accuracy is "critical", says Vodafone, in order for the mass adoption of Vehicle to Anything (V2X) technology - which provides vehicles with the ability to communicate with other vehicles, road users, and infrastructure.
"As new technologies like autonomous cars and connected machinery continue to evolve, Vodafone is providing the critical connections to support these new services with greater precision, more safety, and at scale," said Vodafone Business director for platforms and solutions Justin Shields.
Vodafone has previously partnered with satellite firm AST SpaceMobile to provide direct-to-mobile cell coverage in Africa.