AST SpaceMobile, a company building a space-based cellular broadband network accessible directly by standard mobile phones, has been granted a license by the Federal Communications Commission (FCC) to continue testing its technology, and signed a new agreement with Filipino telco Globe Telecom.
AST SpaceMobile, Inc. has received an experimental license from the Federal Communications Commission (FCC) supporting its US-based testing of the BlueWalker 3 satellite.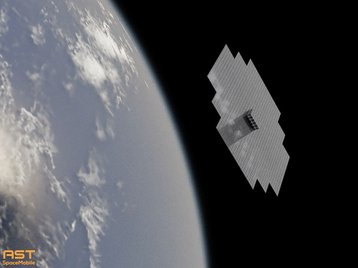 The license covers BlueWalker 3 space-to-ground testing in the United States using 3GPP low-band cellular frequencies and Q/V-band frequencies, subject to certain restrictions.
BlueWalker 3, a test satellite, is due to launch later this year via a SpaceX rocket. The company is continuing to pursue additional authorizations with the FCC for its planned constellation of BlueBird satellites.
"We appreciate the diligent support of the FCC in providing the experimental license for our upcoming satellite launch," said AST SpaceMobile founder, chairman and CEO, Abel Avellan. "Together with other testing around the world, this license will enable us to conduct some of our most important testing here, at home, in the United States."
AST has also announced a Memorandum of Understanding (MoU) with Philippines-based telco Globe Telecom, Inc. Once launched, AST SpaceMobile will aim to provide Globe with expanded coverage and reach to remote and underserved areas.
"The Philippines' thousands of islands create formidable challenges to meet a growing demand for cellular broadband connectivity," said Chris Ivory, chief commercial officer of AST SpaceMobile. "We believe our planned space-based network solution is well-suited to help, and we're excited to work with Globe."
Gerhard Tan, Globe's Network Strategy and Technology Enablement Director, added: "Globe has always been a pioneer in bringing first-to-market digital solutions to empower Filipinos. This collaboration is another step in Globe's continuing initiatives to provide digital connectivity to remote rural communities as part of its commitment to the United Nations Sustainable Development Goals. It is our mission to enable inclusive economic growth and provide quality education and e-health even in remote and still unconnected rural communities."
Founded in 2017 and previously known as AST & Science, the company was listed on the NASDAQ last year after a SPAC merger with New Providence Acquisition Corp. The company is eventually planning a constellation of almost 170 satellites; the first 20 are due in operation by 2023 with another 90 deployed through to 2024. The first test satellite, Bluewalker 1, launched in 2019; Bluewalker 2 was canceled.
AST SpaceMobile said it has entered into agreements and understandings with mobile network operators collectively servicing more than 1.8 billion cellular customers. According to investor presentations from the time of its SPAC merger, the company has commercial agreements with Vodafone and AT&T, with MoUs signed with Telefonica, Indosat Ooredoo, Tigo, Telstra, and others. It has since made another MoU agreement with Orange.
Vodafone recently said it had invested in and partnered with AST SpaceMobile to expand its coverage and fill in gaps between cell towers, especially across Africa.
AST isn't the only company looking to provide connectivity directly to smartphone users. Last month Satellite base-station company Lynk (formerly UbiquitiLink) deployed its Lynk Tower 1 satellite into space, its first spacecraft covered by an FCC license to operate a satellite direct-to-phone service. Lynk has now launched six satellites and offers technology that can connect its satellites directly to commercial smartphones without modification. Lynk Towers 2, 3, and 4 are under construction and will be launched later in 2022.
So far Lynk has signed contracts with operators on seven island nations in the Pacific and Caribbean, including Telikom Limited in Papua New Guinea, Aliv in the Bahamas, and bmobile in the Solomon Islands, as well as Mongolia's Unitel and Telecel Centrafrique in the Central African Republic.