Vodafone has signed a Power Purchase Agreement (PPA) with Centrica and Mytilineos to procure solar energy in the UK to power its operations.
The telco has signed a 10-year agreement for power generated from three new solar farms in Lincolnshire, Worcestershire, and Nottinghamshire totaling 110MW of capacity. Centrica is the power supplier in the deal, and Mytilineos' Renewables & Storage Development Business Unit is the generator.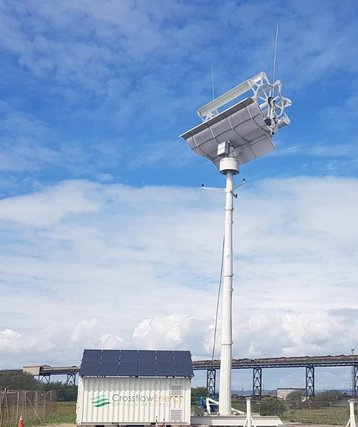 Vodafone will purchase a "significant proportion" of the electricity output from the solar farms, which are expected to come online by the end of 2022.
When fully operational, the solar farms are expected to supply more than 100 gigawatt hours (GWh) of renewable electricity annually Approximately 55GWh will be dedicated to Vodafone UK, with the remainder being sold to balancing and merchant power markets through Centrica's Energy Marketing & Trading business.
"Achieving our ambitious net-zero targets is a critical part of our company strategy. Today's announcement ensures a significant proportion of our energy requirement, for at least the next 10 years, is home-grown in the UK," said Ahmed Essam, UK CEO, Vodafone. "I'm delighted Vodafone is helping to progress the development of new renewable power sites and supporting the delivery of more green energy to the UK grid."
Vodafone is aiming to achieve net-zero UK operations by 2027. The company says 100 percent of the grid electricity we use in the UK has been certified to be from renewable sources since July 2021. Globally the telco is aiming to halve emissions in its supply chain by 2030, before reaching net-zero across its full value chain by 2040.
Cassim Mangerah, managing director of Centrica Energy Marketing and Trading, added: "Building on our longstanding customer relationship with Vodafone, this deal further underlines our reputation as a leading player in the European energy markets. Through helping companies like Vodafone deliver on their green procurement strategies, we're pushing the green transition forward through supporting the development, management, and optimization of new renewable energy assets."
Nikos Papapetrou, general manager of the RSD Business Unit of Mytilineos, said: "We are excited about this transaction with Vodafone, as this is yet another important milestone in our development strategy in Europe. Corporate PPAs are a fundamental instrument as they help companies to decarbonize and reduce their carbon footprint."