Vodafone Group has agreed to sell more shares in Vantage Towers to its partner consortium that jointly own the tower unit, pocketing €500 million ($560m) in the process.
It means that the operator has now raised €5.4 billion ($6bn) from the sale of part of its majority stake in Vantage Towers.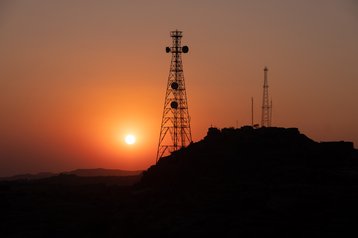 Vodafone noted the latest transaction in a financial filing.
In November, Vodafone agreed to sell off some of its Vantage Towers unit, creating a new joint venture named Oak Holdings with KKR and Global Infrastructure Partners (GIP).
The deal, which values the towers unit at €16.1 billion ($18bn) was finalized earlier this year.
Oak Holdings today owns an 89 percent stake in Vantage Towers. The latest transaction means Vodafone will reduce its ownership in Oak Holdings from 64 percent to 60 percent, while the private equity consortium has upped its stake to 40 percent.
Vodafone Group has also agreed with the consortium for a further six-month window for the chance to acquire additional shares in Oak Holdings at the same price, for up to 50 percent ownership by the end of the year.
Vantage Towers owns infrastructure across 10 European markets, operating 84,600 towers. The company recently named Christian Hillabrant as its new chief executive officer.
More in The Investment & Markets Channel