Vodafone has finally completed its long-awaited exit from the Ghanaian market after confirming the sale of its majority stake of its local unit to Telecel Group.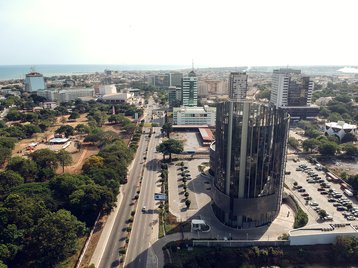 The telco has sold its 70 percent stake of Vodafone Ghana to Telecel. The remaining 30 percent of the business will remain under the ownership of the state, which approved the sale last month.
It's not been disclosed how much the stake was sold for, but the sale forms part of Vodafone's plans to simplify its operations in Africa.
It brings an end to Vodafone's time in Ghana. The operator purchased a controlling stake in Ghana Telecommunications Company Limited (GTCL) in 2008. No details have been given about a potential name change by either company.
"This acquisition is a testament to our enthusiasm and positive outlook for the Ghanaian market, which we view as a vital market with unlimited potential for digitalization and innovation in Africa," said Telecel Group COO Malek Atrissi in a statement.
"Telecel Group is eager to develop and bring forward-thinking offerings to our subscribers, enterprises, and communities in Ghana. We look forward to a transformation journey of Vodafone Ghana with the contribution and growth of its human capital."
Omdia figures revealed that Vodafone had over 7.3 million subscribers in Ghana up until June 2022.
It's the latest sale made by Vodafone Group, which recently exited the Hungarian market completely, selling its regional business unit for $1.8bn in August.
The operator previously sold off some of its operations in New Zealand, Malta, and Qatar, and has held discussions to sell its remaining 21 percent stake in Indian infrastructure firm Indus Towers.
Founded in 1986, Telecel Group is an African-focused telecommunications provider that operates across much of the continent, including South Africa, Ivory Coast, Nigeria, Kenya, and Senegal.
According to its website, Telecel plans to invest $700 million in the next five years in communications and eCommerce.