VMware has launched its first virtualization product aimed squarely at communications service providers (CSPs).
The vCloud NFV platform enables network operators to adopt network function virtualization (NFV) to reduce their dependence on expensive, proprietary telecommunications equipment.
VMware says its product supports more than 40 virtual network functions from 30 different virtualized network functions (VNF) vendors – more than any other solution on the market today.
The company has also launched a 'Ready for NFV' accreditation program for third-party VNF developers and new 'carrier-grade' support services.
The announcement was made at the VMworld Europe show in Barcelona, and the platform itself is available immediately.
A different kind of cloud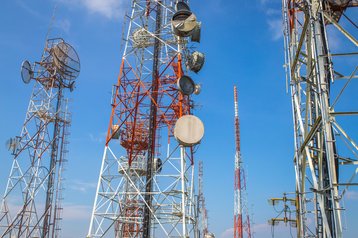 NFV aims to replace specialized hardware with your average commodity servers that can serve the same functions through software, doing to telecommunications what Software-Defined Networking (SDN) has done to traditional IT.
NFV infrastructure should be cheaper and easier to configure. It could increase speed-to-market for new services and enable operators to move their network infrastructure from the field to the data center of their choice.
To take advantage of this technology, VMware created vCloud NFV – a unified platform that serves as the core of a telecommunications network and supports virtual network functions developed by third-party vendors.
Virtual network functions are specialized applications designed to replace a particular piece of telecommunications hardware, for example session border controllers, load balancers, firewalls or intrusion detection devices. Individual VNFs can be connected or combined together as building blocks to offer a fully-featured communications service.
Independent developers can now certify their virtual network functions with VMware to ensure compatibility with vCloud NFV infrastructure and receive a corresponding badge. Initial partners committing to the program include Affirmed Networks, Brocade, Metaswitch, Mitel, NEC, VeloCloud and Versa Networks.
In order to orchestrate and run virtual network functions, the vCloud NFV platform includes vSphere with Operations Management, Virtual SAN, vCloud Director, NSX, vRealize Operations Insight and VMware Integrated OpenStack.
VMware says its platform offers a simple introduction to NFV since IT teams can build new services using their experience with familiar virtualization tools.
vCloud NFV is already used by Vodafone, Ooredoo, IIJ and Vip Mobile. Nokia Networks is among the vendors that have based their commercial NFV offerings on VMware's platform.
"For operators, our telco cloud solution with VMware technology means cost efficiency, high performance and scalability as well as ability to manage unpredictable data growth. Operators are also able to develop innovative products and services for mobile users," explained Deepak Harie, vice president of Systems Integration at Nokia Networks.
Earlier this year, both VMware and its parent company EMC joined the Open Platform for NFV - a collaborative project run by the Linux Foundation to advance the state of network function virtualization.