Visa's European payments network returned to normal operation on Saturday, after an unidentified "hardware failure" on Friday led to issues across the continent.
Numerous businesses and customers were unable to make or receive card payments.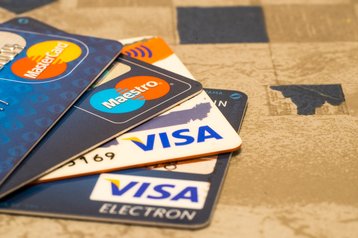 That's one way to create a cashless system
"Visa has resolved a technical issue which occurred in Europe and prevented some consumers from using Visa for payments," the company said in a statement. "The issue was the result of a hardware failure within one of our European systems and is not associated with any unauthorised access or cyberattack."
The company's CEO Al Kelly added: "Our goal is to ensure all Visa payments work reliably 24 hours a day, 365 days a year. We fell well short of this goal today and we apologize to all of our partners and Visa account holders for any inconvenience this may have caused."
Further details about the outage, or the hardware affected, were not shared. Visa operates its own data centers, last year announcing that it would retrofit and converted a London facility into a 10,000 square foot (930 sq m) data center, after merging Visa Europe's network with Visa Inc. It was previously reported that IBM provides some of the company's backend services.
Ramzi Kozhani, manager of Cafe Brood by Southwark Cathedral in London, told the Financial Times that he may have lost as much as £3,000 ($4,000) due to the outage, adding: "We have had maybe 100 customers affected today when we should be doing big business, and then had to bin the food."
The outage left shoppers unable to pay for goods, unless they had cash or alternative cards like Mastercard or Amex (over 95 percent of debit cards in the UK, for exampe, run on Visa). The Guardian's Miles Brignal saw abandoned baskets, as well as 'cash only' signs at Morrisons - one of the UK's largest supermarket chains
The timing of the system-wide failure was also particularly awkward for the company's VisaNews Twitter handle, which was promoting #CashFreeFriday and #CashlessChallenge just before the outage. Now, some are noting the danger of moving to a cashless society if digital systems are unable to provide constant uptime.
"A growing majority of people around the globe are leaving cash behind and reaching instead for their cards and devices to pay," Rajat Taneja, executive vice president of technology at Visa, said last year.
"With our technology investments in Asia and Europe, we're scaling up our infrastructure to meet the explosive growth in digital and mobile payments, while maintaining the secure, convenient and always-on service that our clients and partners expect."