Virtus Data Centres of the UK has bought Infinity's Slough data center from Infinity SDC Limited, confirming rumors of a deal, which have circulated for months. No price has been announced.
Singapore-based ST Telemedia bought half of Virtus earlier this year, and finance from Singapore has enabled Virtus to buy out the operating company which owned the site, along with all staff and assets. The facility has been Infinity's flagship site, but the  provider has sold it to provide resources to develop a newer facility at Here East in Stratford London, on the site of the London 2012 Olympics.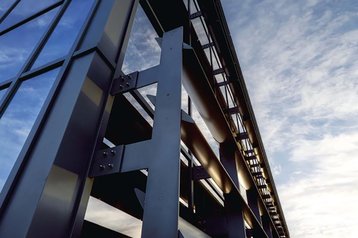 From Infinity, and beyond 
The new site, which will be renamed Virtus London4, doubles Virtus' overall capacity to 35MW, and is its first facility in Slough. The Infinity site, noted for its ability to support clients with varying power and cooling demands in the same hall, has a five year contract with Janet, the UK's university research network starting in 2014, and this has brought in numerous universities such as Imperial College. 
Virtus says the acquisition makes it one of the largest hybrid data centre providers in London - it also has sites in Hayes and Enfield - and continues a five-year growth trajectory.
"This is a good high quality site with innovative technology," said Virtus CEO Neil Cresswell. "It ticks our boxes." He praised the site's flexibility and the levels of customer service provided by the staff.
With Virtus' London2 site half full, the new site gives the company capacity to expand quickly, he added: "There are some fantastic customers in here, but huge amounts of headroom as well. There is still plenty of capacity as it is about 20 to 30 percent contracted.
Tim Anker, of Colo-X commented: "This has been a much talked about deal," predicting that Virtus will be making more purchases in future
For Infinity, the picture is not so clear. Having sold its current flagship site, the company still has data centers in Hayes and Romford, and describes itself as "the London data center experts" thanks to its Here East facility in Stratford which is soon to open. In a press statement, Infinity promised that  the sale of its Slough data centre would enable it to "accelerate the development of its London portfolio."  
The Infinity Stratford site, also known as Here East, in the former Olympic Press and Broadcast Centre will re-open early in 2016, as a 1.2m sq ft (100,000 sq m) digital hub, aimed at education, media and technology companies. The site will have 100,000 sq ft  (9,300 sq m) of technical space, with resilient power and extensive fiber, Infinity said. 
Creswell says: "I don't know what Infinity's plans are, but the rivalry can continue. It is a big market, and there is room for high quality. London is booming. Everything happening at the top of the stack, from mobile to the Internet of Things, ultimately needs a data center underneath it. Whether for safe harbor, latency, or proximity, having data centers close to urban populations is a key demand driver." 
Meanwhile, the upheaval in the London data center market is set to continue with the sale of five older Telecity data centers required as a condition of Equinix's purchase of Telecity. These sites include Sovereign House in London's Docklands, which has been plagued with power problems in November.