The Virginia Department of Environmental Quality (DEQ) has dropped a plan which would have allowed data centers to use backup generators more frequently, amid concerns about the local electricity grid.
The DEQ had planned to give data centers in Loudoun County greater leeway for relying on backup generators during potential grid issues. This week, it canceled the proposal. The department said it believes efforts by PJM interconnect, local utility Dominion and local operators mean that intervention isn't required.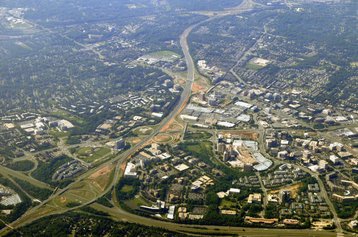 In July 2022, Dominion surprised Virginia's data center community with an announcement that it would essentially pause power delivery for new data center developments in parts of Ashburn until 2025 or 2026. It now seems the power delivery issue was feared potentially acute enough that transmission constraints in the area could impact existing operations.
In January 2023, the DEQ announced it was considering the issuance of a variance (i.e. exception to general rules) that would provide data centers located in Fairfax, Loudoun, and Prince William counties "a measure of relief" from existing regulations and permits that limit the use of Tier II and Tier IV emergency generators only during periods of a PJM-declared emergency. The scope of the proposal was then pared back to only include Loudoun County.
However, the DEQ has now dropped those plans entirely, having had its potential concerns about grid issues allayed by the relevant parties.
"The proposal was intended to be an option to allow the data centers to continue to serve their customers, maintain the integrity of Internet, and alleviate demand on the electric grid during periods of extreme stress," the DEQ said this week.
"Given further discussion with stakeholders and public comment on the proposal, DEQ believes that these issues are now being addressed between the data centers, the utilities, and the regional transmission organization (PJM interconnect)," the department concluded.
LoudounNow reports that in a letter to the DEQ, trade association the Data Center Coalition warned there were "important and unresolved technical, federal regulatory, and operational challenges with this variance," and that no coalition member said they would use the ordinance.