Loudoun County, Virginia has voted changes to its planning laws which would discourage new data centers, after a new development raised fears that powerlines and other infrastructure would grow out of control in the area.  
Data centers have been automatically permitted in land classified for "commercial light industrial" (CLI) use, but county officials in the Virginia county voted to put data centers in a "special exception" category, which requires approval for each individual project, after a new power substation and transmission lines were announced, to supply a pre-approved data center in a CLI zone.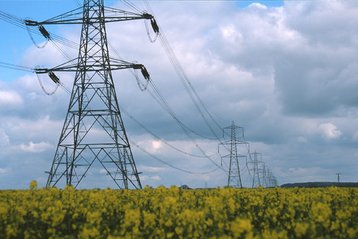 Data centers - low impact?
Data centers seem like a good fit for areas zoned for light industrial and retail businesses, and it seems that making your community data center friendly could have long term positive effects.
Data centers don't add appreciably to road traffic, are constructed quickly, and have the potential to attract a few high-paying jobs and even significant taxes over the life of the facility. 
But officials in Loudoun County, have developed a sudden case of nerves when a data center was approved for construction in one of the 125 parcels covering 690 acres in their community that have been zoned for data center development as commercial light industrial use.
The problem, as identified by county supervisors Matt Letourneau and Janet Clarke, is that residential communities have sprung up in the space between the CLI zoned parcels. Data centers are automatically permitted in CLI zoning and have little impact on traffic or area esthetics, but he supervisors are concerned about the supporting infrastructure to supply them with power. 
An as yet unidentified company secured the rights to build a data center in their community, under the existing regulations, and the community discovered that the utility, Dominion Virginia Power, was required by law to build the power infrastructure for the facility. This meant power lines and poles that wouldn't be restricted to just the CLI zoned areas, as well as a new power substation.
Fearing that this infrastructure construction will have a negative impact on the quality of life for local residents, the supervisors voted 6-3 for a resolution under which data centers are no longer "permitted" but are moved to a "special exception" zoning category that will require each facility to be carefully scrutinized by the boards.
Some supervisors argued that this would negate the efforts they put in to making the area data center friendly, but the majority decided that the potential of unfettered data center construction was not acceptable.