Virgin Media O2 is to slash up to 2,000 jobs in the UK by the end of the year.
The cuts represent around 12 percent of the telco's total workforce, with the figure including 800 already announced redundancies.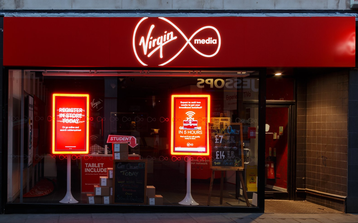 Multiple news outlets including Sky News, reported that the telco handed some redundancy notices last night (July 24).
"As we continue to integrate and transform as a company, we are currently consulting on proposals to simplify our operating model to better deliver for customers, which will see a reduction in some roles this year," said a Virgin Media O2 spokesperson.
"While we know any period of change can be difficult, we are committed to supporting all of our people and are working closely with the CWU and Prospect along with our internal employee representatives as we have open and honest conversations on the future direction of our business."​
The telco is a product of a merger between Liberty Group's Virgin Media and Telefónica's O2 which was completed in 2021. The combined units, comprised of mobile, broadband, TV, and home phone services, serve more than 47 million customers in the country.
Virgin Media O2 is just the latest UK telco to announce significant job cuts. In May, Vodafone, of which Liberty Global owns a five percent stake, said it was to slash 11,000 jobs worldwide over the next three years as the operator implements cost-saving measures.
Not long after that was announced, BT Group went even further by stating it will cut 55,000 jobs by the end of the decade, with AI technology expected to replace around 10,000 of these roles.
Not good news for the UK
The job cuts in the industry are inevitable as telcos continue to struggle to find new revenue streams, PP Foresight tech, media, and telco analyst Paolo Pescatore told DCD.
"There's no way of dressing this up. It is not good news for UK plc and we can expect to see further cost-cutting measures across the industry. Ultimately it's about efficiencies.
"All telcos are struggling to generate new forms of revenue as margins continue to be squeezed due to rollout of next generation of networks and people are reluctant to spend more on connectivity."
More in Workforce & Skills