Data center operator ViaWest has given its answer to Amazon's complaints about Oregon's tax regime, as it announced plans to complete its third data center in the state.
A new 18-megawatt facility in Hillsboro will add 200,000 square feet (around 20,000 sq m) to its estate of 27 data centers already built in the US. Viawest was bought by Canadian telco Shaw Communications in August last year for $1.2billion.
The new building project, due to complete in summer 2015, will add Majestic Brookwood Business Park to an existing facility in Hollboro.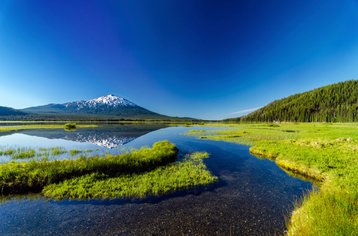 Never mind the brand tax
In contrast to Amazon, which has questioned the tax regime of Oregon state, ViaWest chief data center operator Dave Leonard said the region has a favourable business climate which is attracting inward investment into the area.
Viawest's growth has come predominantly from local customers, Leonard said, but it is also attracting a 'growing number' of clients from other US states. Customers are actually attracted by Oregon's favorable tax structure, he said. The lack of sales tax and the exemption on taxes on computer equipment outweigh the disadvantages of the 'brand tax' that is currently the subject of complaint by Amazon.
"[Oregon state] put together a very, very strong economic development package that is attracting a lot of customers from out of state," Leonard said.
Lawmakers are currently discussing changes in tax law to address the uncertainty raised by Amazon's appeal for tax reform. However, the duties didn't deter ViaWest's project, but Leonard said it has been a topic of discussion with clients, who have become concerned after reading about Amazon's objections to paying tax.
"I've had a number of potential prospects express concern over whether it would apply to them," said Leonard.