DreamHost has signed to move into ViaWest's new data center in Brookwood Oregon, making good the operator's need for an anchor tenant.
The web hosting company will consolidate into ViaWest's 138,000 sq foot (12.800 sq m) facility, shifting from its own self-hosted premises into colocation at the recently launched ViaWest data center, which is accepting tenants although it is not quite complete.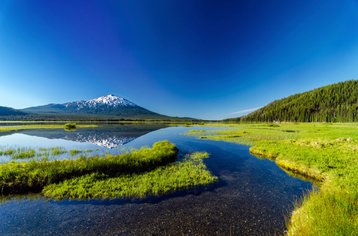 Anchors away?
When a colocation company builds a large data center it usually has an agreement with a significant tenant in place, at least tentatively. But that wasn't the case when ViaWest's Brookwood, Oregon opened last month with no big customers lined up.
Now, DreamHost will use space in the 138,000 sq ft (12,800 sq m) facility to replace two existing California data centers, believing that the use of a colo facility will enable operational efficiencies while reducing cost.
The ViaWest data center, will offer 700 Watts per sq ft, upgradeable to support high density racks if required, and will have 18 MW of UPS capacity on-site. A key feature will be ViaWest offering 100 percent uptime SLAs to customers.
DreamHost is primarily focused on end-user customers rather than enterprise business, as evidenced by a customer base with 1.5 million websites and 750,000 Wordpress installations, but it also has taken on a more enterprise focus playing a significant role in OpenStack, spinning off the NFV vendor Ahkanda, and Ceph storage company InkTank, which was acquired by Red Hat.
The DreamHost move to the ViaWest facility fits the colo model to a "T", where data center maintenance becomes the responsibility of a focused provider and DreamHost is free to focus on its core business model. Or as Patrick Lane, vice president, data center operations at DreamHost, said "We wanted to focus our internal resources on developing products instead of maintaining our data centers."
ViaWest, acquired last year by Canadian Telco giant Shaw Communications, operates 28 data centers in seven US states and one Canadian province.