American colocation provider ViaWest has finished construction of its ninth data center in Texas.
The facility in Plano offers 148,000 square feet of server space and promises to deliver PUE of around 1.3 – some of the lowest in the industry, as far as colocation is concerned.
Love Texas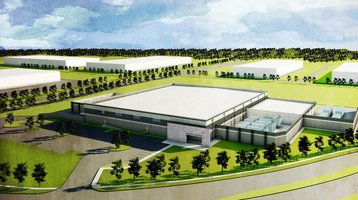 ViaWest is a wholly-owned subsidiary of Shaw Communications that runs a total of 30 data centers, including this latest project, and eight of them are located in Texas. Its latest facility in the state will deliver the usual mix of colocation, hybrid and public cloud services, compliance services and security.
The new data center enjoys access to 29 different carrier networks and offers 18,000kVA of UPS capacity with 2(N+1) redundancy. The cooling system has 6,000 tons of redundant capacity.
The facility also features biometric authentication, real-time infrastructure monitoring capabilities and 100 percent uptime SLAs. It is compliant with a variety of regulations and standards including SSAE 16, ISAE 3402, SOC 1 Type II, SOC 2 Type II and SOC 3, as well as PCI and HIPAA.
ViaWest says Texas is an attractive location for a data center thanks to its central location, stable energy supply, low risk of natural disasters, ready access to fiber networks and a "competitive regulatory environment".
"ViaWest has a long-established presence in Texas, a place with high private sector growth, a thriving technology community and low tax burden," said Nancy Phillips, president and CEO of ViaWest.
"Texas offers a number of benefits to ViaWest and its customers and we determined that Plano was an ideal location for our newest data center to meet the enduring demand for our Hybrid IT solutions."