Viasat and Microsoft have partnered to provide Internet access for up to 10 million people worldwide.
The service is aimed at providing connectivity to areas that have often been underserved.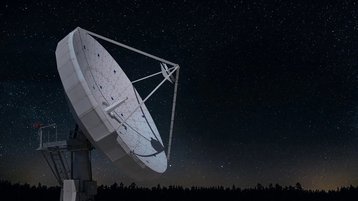 Half of these connections will be focused on supporting Internet access in Africa, with the other five million focused around the world.
Viasat is the first satellite operator to work with Microsoft and its Airband Initiative, with the two companies collaborating and piloting technologies with both Geostationary Orbit (GEO) and Low-Earth Orbit (LEO) satellites and fixed wireless.
Microsoft's Airband is already operating in the Democratic Republic of the Congo, Nigeria, Guatemala, Mexico, and the US. The announcement to work with Viasat means that the program is extending to Egypt, Senegal, and, Angola.
"We believe access to the Internet is a fundamental right and that digital skills create and enable economic prosperity for people, businesses, and governments," said Teresa Hutson, Microsoft's vice president of Technology and Corporate Responsibility.
"Working with Viasat, we will use satellite to reach remote areas that previously have had few, if any, options for conventional connectivity. Together, we will be able to rapidly scale and expand Airband's reach, exploring a wider pipeline of projects and new countries where we haven't yet worked."
It's all part of Microsoft's Airband plans for its initiative to deliver Internet access to a quarter of a billion people across the world, including 100 million people on the continent of Africa, by the end of 2025.
The initiative was launched by Microsoft in 2017 and sees the company work with local and regional Internet and energy access providers, telecoms equipment makers, plus government organizations. To date, Microsoft says Airband has provided high-speed Internet access to over 51 million people.