Viasat has been awarded a contract worth $325 million by the US Special Operations Command (SOCOM).
The deal which was first revealed back in November last year was officially confirmed by Viasat on December 29.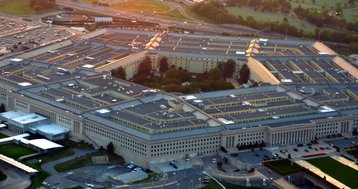 This contract will run for five years and sees Viasat provide SOCOM with tactical satellite communications and network management.
Viasat noted that the deal is an indefinite delivery, indefinite quantity (IDIQ) contract, with this sole-source IDIQ an extension of a $350m deal awarded to the company back in 2017.
The company revealed in a press release that, as part of the agreement, the communications provider would 'continue to provide advanced mission equipment, services and support to sustain and improve situational awareness, integration, terrestrial networking, intelligence, surveillance and reconnaissance (ISR), tactical satellite communications, information assurance, and network management capabilities of Special Operations Forces'.
"This contract award reaffirms Viasat's deep commitment and partnership with the SOCOM community to understand and address the capability needs of forces for the most complex missions," said Craig Miller, president of Viasat Government Systems.