Vertiv, formerly Emerson Network Power, has announced three high-capacity cooling systems for enterprise and colocation data centers. 
The Liebert DSE and Liebert EFC free-cooling systems, which were developed with assistance from data center builder Digital Realty, include new heat exchanger and pumped refrigerant technologies and are designed to be quick and easy to deploy, while maximizing efficiency and minimizing water usage. 
It's cool up on the roof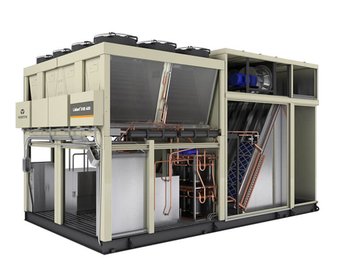 "Digital Realty and Vertiv co-developed the new Liebert DSE 250kW solution as an extension of the Liebert DSE pumped refrigerant technology that we have used in our data centers for more than four years," said Kevin Dalton, vice president of design at Digital Realty. 
The 250kW packaged Liebert DSE free-cooling system is available in the Americas and Asia/Pacific.The 400kW Liebert EFC indirect evaporative free-cooling system is now available worldwide, and the packaged 400kW Liebert DSE system is available in North America.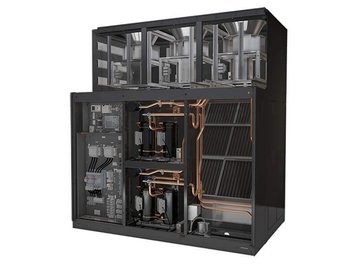 Vertiv has commissioned research which shows there's a demand for more cooling: the company's Colocation Data Center Usage Report found that nearly 60 percent of enterprise data center managers expect to increase their use of colocation and cloud hosting over the next year.
The 400kW product features integrated evaporative cooling, and according to Vertiv, could have "a mechanical PUE as low as 1.03". The 400kW packaged solution involves no water usage, thanks to pumped refrigerant economization.
Liebert DSE 250kW is a split-system, featuring pumped refrigerant economization. It requires no ductwork and offers a reduced outdoor footprint for multi-story applications.
In addition, Liebert ICOM controls enable customers to use the new equipment to fine-tune cooling in individual rooms, to meet service level agreements (SLAs) or management parameters.