American critical infrastructure specialist Vertiv has partnered with Polish colocation provider Atman to launch an IT testing laboratory in Warsaw.
The facility, housed in an Atman data center, will enable customers to test power and cooling systems under variable load. It will also examine the impact of environmental parameters like humidity and temperature on performance of IT equipment.
Its creators say the lab is the first facility of its kind in Eastern Europe.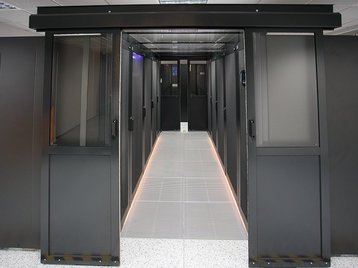 Measure twice
Atman is Poland's largest colocation provider, with 13,600 square meters of white space under management and 42MW of total power capacity.
According to research sponsored by the company, the cost of electricity required to power a typical 100 square meter server room over the period of 20 years is at least €2.7 million – so even a small reduction in power consumption can bring direct and measurable benefits.
The new testing center will offer resources for R&D projects aimed at improving the efficiency of data center equipment. It will be housed in a dedicated space inside the Atman facility, and fully equipped by Vertiv.
The facility will also run an unspecified brand of Data Center Infrastructure Management (DCIM) software to enable monitoring of power and cooling equipment.
The lab will be open not just to Vertiv and Atman customers, but also educational organizations in the region, enabling them to run their own projects in the shared environment.
"A lot of variables affect the energy consumption in data centers and can't be tested without risking the interruption of access to data," explained Bartłomiej Raab, Vertiv country manager for Poland and the Baltics.
"By creating a test environment on the data center campus, we will be able to safely examine different settings of individual parameters and their impact on energy efficiency and provide feedback to our clients. The laboratory is open for our customers to conduct independent infrastructure tests."