Verizon Communications is said to be planning a sale of $10 billion worth of assets, which include the Terremark data center business.
Unnamed sources inside the company told Reuters that Verizon - the largest mobile network operator in the US - seeks to focus on its core strengths.
This follows the announcement by Century Link last week, in which the company said it is considering the sale of 59 data centers it owns worldwide.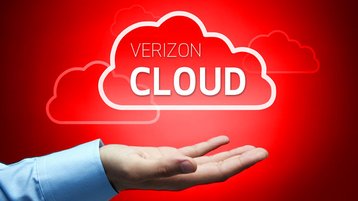 Take the money and run

Verizon owns and operates 50 enterprise-class data centers across the Americas, Europe and the Asia-Pacific region. The company launched its own Infrastructure-as-a-Service offering, the Verizon Cloud, in September 2014.
According to Reuters, Verizon has struggled to compete with large cloud providers like Amazon or Google, leading it to consider the sale of non-essential assets, which include the landline and broadband business formerly known as MCI, acquired for $8.2 billion in 2006, as well as the Terremark business, acquired for $1.4 billion in 2011.
The total annual revenues of subsidiaries that could go on sale are estimated at $2 billion.
Sources also said that any potential deal would likely include contractual obligations to continue providing services to Verizon. They added that the company was still considering whether it should divest the assets in question, and no deal was imminent.
This is the latest in a string of reports on telecommunications companies looking to exit the IT infrastructure market.
"We do not necessary believe we have to own the data center assets to be effective in the delivery of those services," said CenturyLink CEO Glen Post last week.
In February, it emerged that AT&T was exploring the sale of $2 billion worth of data center properties.
Indian giant Tata Communications is yet another telecoms company which was recently reported to be looking at divesting its data center portfolio.