US operator Verizon has signed an agreement with Vertical Bridge to build cell towers across the country as the carrier looks to expand its 4G and 5G Ultra Wideband services.
As part of the agreement, Florida-based telco Vertical Bridge will construct the towers to-suit with Verizon as the anchor tenant.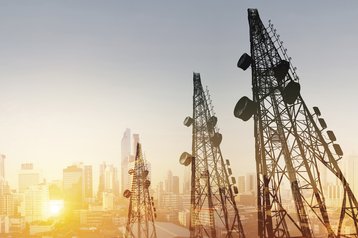 Verizon confirmed the towers will be held in an LLC formed by Vertical Bridge in which Verizon has a profits interest.
These towers are set to be built in locations where towers do not currently exist, although the amount of cell towers being constructed has not been disclosed by Verizon.
"Our new agreement with Vertical Bridge is an excellent alternative to the traditional tower leasing model. This cost-effective, sustainable, and efficient model will allow us to accelerate our build program and provide additional services to customers," said Lynn Cox, chief engineering officer for Verizon.
"We continue to focus on technology innovation and fast deployment to enable greater connectivity for our customers."
Vertical Bridge claims to own and master leases over 11,000 towers in the US.
Verizon recently secured a 15-year $2.4 billion contract to help modernize the network systems of the Federal Aviation Administration (FAA). Earlier this year, the operator confirmed the switch-off of its legacy 3G network.