American telecommunications giant Verizon has completed the expansion of its Network Access Point (NAP) data center campus in Culpeper, Virginia.
The company has added 60,000 square feet of leasable capacity in a purpose-built facility, which it will use to offer colocation, managed hosting and cloud computing services.
The data center was designed and built according to Tier III specifications, and complies with strict Federal Information Security Management Act (FISMA) requirements.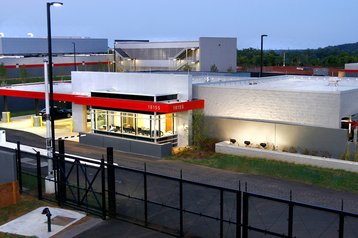 Private and confidential
Verizon owns and operates 50 enterprise-class data centers across the Americas, Europe and the Asia-Pacific region. It launched its own Infrastructure-as-a-Service offering, the Verizon Cloud, in September 2014.
The NAP of the Capital Region in Culpeper – located just 60 miles from Washington D.C. - was opened in 2008 on a plot of land that spans nearly 60 acres.
The new facility is the largest of four data centers on campus, which also houses an administration building and a conference center, as well as security and shipping amenities.
The data center is primarily aimed at federal agencies and complies with FISMA – a framework that defines measures necessary to protect the most valuable government data. It is one of just two data centers of this kind owned by Verizon, the other being located in Miami.
Businesses operating in finance, healthcare, manufacturing and retail industries could also find that the additional layer of security suits their needs.
"The latest expansion at the NAP of the Capital Region is all about meeting customer requirements," said James Duncan, vice president of global cloud sales and engineering at Verizon Enterprise Solutions.
"Government agencies and enterprises alike continue to seek ways to streamline their IT operations by utilizing third-party data center providers. Demand for our data centers continues to expand as clients realize that we can offer the security, reliability and flexibility needed to support the workloads that are critical to their operations."
Verizon plans to eventually grow the campus in Culpeper to ten data centers, offering nearly one million square feet of white space.