Following months of rumor and speculation, American telecommunications giant Verizon has confirmed it is indeed exploring the sale of its data center fleet.
The company owns and operates nearly 50 enterprise-class facilities across the Americas, Europe and the Asia-Pacific region. They are estimated to be worth more than $2.5 billion, including the assets of Terremark that Verizon acquired in 2011 for $1.4 billion.
According to Francis Shammo, chief financial officer at Verizon Communications, the company is considering the sale as an "exploratory exercise" and no decision has been made yet.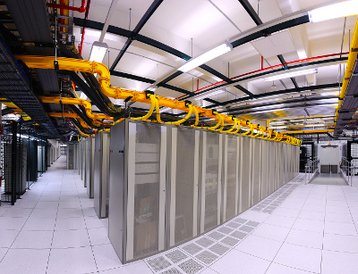 Up for grabs

Rumors that Verizon is looking to offload its data center business first surfaced in November 2015. Unnamed sources told Reuters that the company wanted to focus on its core strengths in communications, and divest all non-essential assets.
Verizon launched its own Infrastructure-as-a-Service offering, the Verizon Cloud, in September 2014 but it struggled to compete with large cloud providers like Amazon or Google.
At the same time the company successfully sold its cellular base stations, with a lease agreement ensuring that it could still use the infrastructure to deliver services. Sources previously said that any potential data center deal would likely include similar contractual obligations to continue providing services to Verizon.
"On the sale of assets, as Lowell [McAdam, CEO] and I have continually stated, we will always look for opportunities. The data centers is an exploratory exercise to see if the asset is more valuable inside or outside the portfolio," Shammo explained during the quarterly earnings call with investors, the full transcript of which has been published by Seeking Alpha.
"I view that asset similar to the way we view towers - is there a way to monetize this asset that contributes value to our shareholders and gives us the capability to move that capital into higher returning assets for Verizon. There is no decision that has been made.
"This is an exploratory, and as we explore, if the numbers come out like it did on towers, then we'll execute on a transaction. If it doesn't, then we won't. So at this point, again, we will always look at opportunities to monetize the portfolio to the benefit of our shareholders."