Private equity companies Veritas Capital and Evergreen Coast Capital will acquire defense IT contractor Cubic Corporation for $2.8 billion, including the assumption of debt.
The firm provides technology services to the defense and transportation technology sectors, including fighter pilot training systems and train fare gates
As part of its offerings, Cubic provides data center services, and under subsidiary DTech it develops hardened Edge computing systems for the military.
As Veritas builds a government contracting goliath in Peraton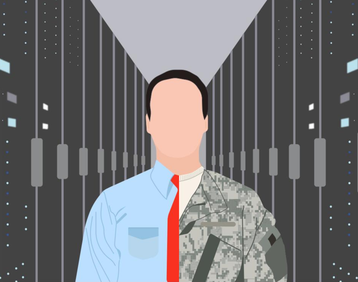 Prior to the sale, Elliott Management - the hedge fund that owns Evergreen Coast Capital - took a 15 percent stake in Cubic. Elliott is led by billionaire investor Paul Singer.
Elliot then publicly said it was looking to buy Cubic, forcing the company to make a decision before the fund could buy up more of the company and use it as leverage in negotiations.
The deal is expected to close in the second quarter, subject to the usual shareholder and regulatory approval. Cubic's board of directors all support the acquisition, while Elliott unsurprisingly said it would vote in favor of the transaction.
"This transaction is in the best interests of our shareholders and provides them with a significant premium and liquidity – while accelerating future growth to the benefit of our employees and customers," Bradley H. Feldmann, Cubic CEO, said.
Joint acquirer Veritas has been on an acquisition spree, taking over much of the military IT services industry in the past few years. Back in 2017, it acquired the government IT unit of military contractor Harris Corp. for $690 million, rebranding it as Peraton.
Then in late December 2020, it spent $3.4 billion to acquire the federal IT and mission support business of Northrop Grumman, merging it into Peraton.
In January 2021, it acquired technology contractor Perspecta - itself formed out of DXC Technology's government IT business, Vencore Holding Corp. and Keypoint Government Solutions - for $7.1bn.
Altogether, the businesses will form one of the largest federal IT contractors. Currently, there are no plans to merge Cubic into Peraton.
"Cubic has an unparalleled history of delivering innovative technology-based solutions to address the mission-critical needs of the global transportation and defense markets," Ramzi Musallam, CEO and managing partner of Veritas, said.
"We look forward to leveraging our expertise in the government technology market – a key focus of Veritas since our inception – in partnership with the team at Cubic to accelerate product development and drive growth as Cubic continues to improve the quality of global transportation systems and to deliver innovative defense solutions."