Colocation, cloud and disaster recovery specialist Venyu has opened a new 87,000 square feet data center in Shreveport, Louisiana.
The facility is located downtown within the former Selber Bros. department store, a building with more than 60 years of history. Despite its age, the site has obtained Tier III certification for Constructed Facility, making it one of the most reliable data centers in the state.
"Our mission is to help businesses utilize world-class technology solutions to facilitate, protect and expand their business in our region," Joshua Descant, president of Venyu Solutions said.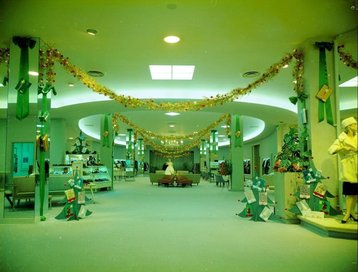 Hipster chic
Venyu is a division of integrated data and digital services provider EATEL. It is headquartered in Baton Rouge and already owns three data centers: two on campus in Baton Rouge and one at the National Cyber Research Park in Bossier City.
Venyu's latest project is a four-floor building, comprised of two floors of data center space and two floors of commercial space available for lease. It offers carrier-neutral colocation and cloud services, and has space for approximately 200 server cabinets.
In order to win over the local community, Venyu and Caddo Parish worked to install 26 historically accurate window frames and 13 different clothing and accessories images illustrating how the Selber Bros. store front would look if it were in operation today.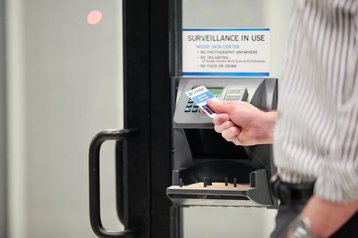 The company said the data center will retain 10 employees and create 15 new direct jobs over the next decade at an average annual salary of $55,000, plus benefits. Louisiana Economic Development estimates the project will result in another 19 indirect jobs.
"We continue to see the advancement of significant technology projects in Northwest Louisiana and throughout our state that are attracting many exciting career opportunities for our citizens," John Bel Edwards, Governor of Louisiana said.
"From the Cyber Innovation Center, to the Global Strike Command at Barksdale Air Force Base, to the 800-job CSRA Integrated Technology Center at our National Cyber Research Park, Shreveport and Bossier City are blazing a new technology corridor that extends to Louisiana Tech University in Ruston, CenturyLink in Monroe and to other points along Interstate 20. Venyu Solutions' preservation of this significant Shreveport property is an exciting enhancement to that corridor."
This is not the only brownfield project that Venyu is working on: the company is also building a $35 million data center in Jackson, Mississippi, within the former McRae's department store – listed on the US National Register of Historic Places as the town's first suburban full-service department store. Just like the Selber Bros. store, it was first opened in 1955.