American hybrid cloud start-up Velostrata has announced a cloud system that it claims will work faster, save money and liberate companies from vendor lock-in and limitations of cloud-based infrastructure. The system boosts performance by cutting workload streaming times through a new technique that decouples the computing and storage processes.
The company claims its product wll help businesses stream production workloads to and from the cloud in minutes, leave the storage on-premises and optimizing their entire stack. The system is currently in the beta stage of development, with tests being run by large and mid-size enterprise companies.
In addition, Velostrata announced a cash injection of $14 million in Series A funding from Norwest Venture Partners and Greylock Partners.
New model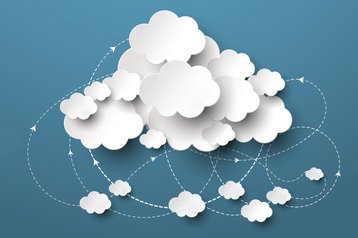 The new model of hybrid cloud developed by Velostrata promises to save enterprises from having to pay for performance spikes in the cloud caused by large workloads. The operational efficiency could create other cost savings and new business opportunities as companies respond faster to business demands. Using hybrid cloud for production workloads is difficult due to factors like security and compliance risks, cost, migration time, complexity and vendor lock-in. The new Velostrata system overcomes these difficulties, claimed CEO Issy Ben-Shaul.
"Our vision is frictionless hybrid clouds for any workload in real time," said Ben-Shaul. "Today, hybrid cloud deployments are limited to corner-cases, because customers don't want to move their large production data assets permanently to the cloud. We developed a breakthrough technology that eliminates those barriers and our unique approach has already transformed the hybrid cloud strategy for our large enterprise users."
One early adopter, Chuck Wiggins, director of infrastructure for American industrial specialist Guardian Industries, said his company whizzed virtual servers back and forth from on-premises to Amazon Web Services without any manipulation or conversion of the virtual machines, and with what he described as 'excellent performance'.
"With Velostrata, I have hybrid cloud on-demand and I'm never locked-in," said Wiggins.