Santa Clara-based Vantage Data Centers has raised $1.125 billion in securitization financing, which it says will fund the construction of data centers across the US, reports Data Center Frontier.
Though a percentage of the sum will go towards paying off the company's existing credit facility, the remainder, combined with an equity investment from its parent company, Digital Bridge, will give Vantage more than $500m to fund any future expansions. 
Betting on asset value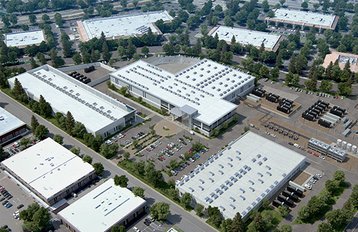 Securitization financing is the act of creating a security based on how credit worthy a selection of assets is – in this instance, the company's data centers. The practice is regularly performed in the wireless telecom tower business and in the housing market (the infamous collateralized debt obligations, or CDOs, which were instrumental in the 2008 financial crisis) but this is the first time it is applied by a data center operator. This will allow the company to pay lower interest rates on its existing debt of $900m.
The company currently has six data centers in California, having purchased another property in Santa Clara two years ago with plans to build a second campus, and yet another in Quincy, Washington.
Additionally, the company is planning a 108MW facility worth $1bn in Ashburn, Northern Virginia, and CEO Sureel Choksi stated that Vantage would also be investigating brand new markets.