Data center operators can now outsource their operation management thanks to a new Critical Facilities Management (CFM) service from California-based Vantage Data Centers.
From its base in Santa Clara the service provider offers a range of time saving options from consulting to customer support, both online and on-premise. Other duties that can be outsourced include the shipping and receiving of equipment, landscape maintenance and even the disposal of equipment.
Vantage will either work with existing staff or sends a team to work onsite to run a data center. It also offers consultancy on how to optimize the management of the physical infrastructure.
Keep with the trend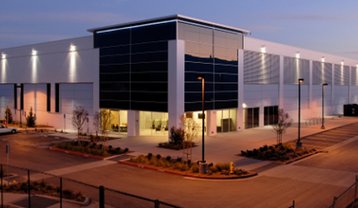 The creation of CFM is a reaction to a trend in the data center industry in which businesses increasingly have little time or capacity to comprehend data management issues, according to Vantage CEO Sureel Choksi. Many IT departments are busy enough struggling to keep pace with the advances in computing, networking and storage, so the engineering challenges involved in data center management are proving impossible to meet, Choksi said.
Knowledge of how to maintain electrical systems and the infrastructure to maintain maximum uptime is expensive to acquire and experts are difficult to find. But companies desperately need to achieve optimal power usage effectives (PUE), optimize their supply of power capacity and determine best practices for data center maintenance and testing, according to Choksi.
Having spent years acquiring these skills, selling them as a managed service is a natural progression for a data center operator, said Chris Yetman, chief operating officer of Vantage. "Our experience of managing data centers in a high-growth environment means Vantage can predict customer needs and optimize existing facilities," said Yetman.
According to Yetman, it will be much cheaper and quicker for end users to learn through Vantage's growing pains than having to go through those learning experiences themselves. "Vantage's CFM goes far beyond traditional consulting and takes into account the tactical intricacies of maintaining a well-run data center," said Yetman.
"The information gained through historical insight is the driver behind bettering our customers' data management solutions," said Vantage CEO Choksi.
Vantage joins two other multi-tenant data center providers, T5 Data Centers and QTS Realty, in the data center facilities management market.