Vantage is growing its operations in Canada with a new campus in Montreal and further expansions to existing sites in Montreal and Quebec City.
The company this week announced it will invest an additional CAD$900 million (US$713m) in scaling its Canadian operations.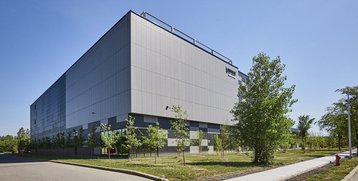 "Our continued investment and expansion in the Province of Quebec cements Vantage Data Centers as the largest hyperscale digital infrastructure provider in Canada," said Maxime Guévin, vice president and general manager of Vantage's Canadian business. "The Quebec Province is an ideal location for data centers due to our green and affordable power options, rich connectivity, cool climate, and business-friendly culture. We look forward to welcoming our global customers to our new facilities later this year."
The investment includes the development of a third campus in Montreal and the expansion of two existing campuses in Montreal and Quebec City. The news will bring the total number of Vantage campuses in Quebec to four and totaling 143MW of capacity at full built-out.
Vantage is further expanding its QC4 Montreal campus with a third facility totaling 21MW and 94,000 square feet, due to open in Q4 2022. Once fully developed, the campus will offer 48MW of capacity and be powered by 'nearly 100 percent' renewable energy from Hydro-Québec.
Vantage has begun construction of a third Montreal data center campus (QC6), which will also be powered with 'nearly 100 percent' renewable energy.
In Quebec City, Vantage has acquired an additional eight acres of land to expand the growing QC2 campus.
Vantage said part of this expansion was being funding by sustainability-linked financing through a green loan; a first for the company. The expansion of the QC2 campus is being partially funded by Société Générale; ESG targets include the use of nearly 100 percent renewable energy, low carbon emissions, water conservation, Power Usage Effectiveness (PUE) targets, and an energy management plan to ensure high operational performance.
The company recently pledged to reach net-zero carbon emissions by 2030.
Vantage acquired Canada-based 4Degrees Colocation from Videotron Ltd., a Quebecor Media Inc. (QMI) subsidiary, in January 2019.