US lubricant supplier Valvoline's former headquarters and data center in Lexington, Kentucky, were sold for nearly $16 million before a planned foreclosure auction today (June 26). 
The 19-acre campus includes an office building and a data center designed to Tier III specifications. Valvoline leased the site from Bluegrass Building Partners until May 2017, when it moved to a new $35 million headquarters some 300 yards away. Bluegrass failed to meet its mortgage payments, and the Circuit Court ordered its sale, according to the Lexington Herald Leader.
Slipping to a new owner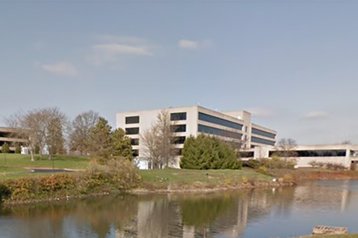 The campus consists of a 26,000 square foot (24,000 sq m) office building at 3499 Blazer Parkway, valued at $11.5 million before the sale, and a 117,000 square foot (11,000 sq m) data center at 3475 Blazer Parkway, valued at $5.2 million. The two are linked by underground pedestrian and utility tunnels.
The campus was sold to Research Way Investments, an Oregon company run by real estate investor Jacobsma Associates of Paso Robles, California. The transaction was handled by Tranzon Asset Advisors, appointed by the court.
Research Way Investments intends to lease the buildings out, either to a single tenant, or to multiple tenants, according to general partner Rex Jacobsma: "We are excited to take on this project and look forward to working with businesses to meet their office and data center needs," he told Area Development Online. "We would be happy to talk to someone seeking to lease it all, but it most likely will become a multi-tenant facility."
Before the sale, Tranzon said the site would be best for a single owner, but the two buildings could have been sold separately, Tranzon's Ed Durnil said in a press release before the sale: "As a whole, the campus has exceptional landscaping, walkways and even a couple of ponds. Because the two buildings formerly had a single occupant, the shared amenities and utilities lend themselves naturally to a single owner. But It would certainly be feasible to have separate owners for the two buildings, and bidders will have that option."