A new 90MW data center is being proposed in Fremont, California.
BizJournal reports Valley Oak Partners this month submitted an application for a 490,000 square-foot (45,520 sqm) data center on roughly 12.5 acres at 37887 Shinn Street in Alameda County.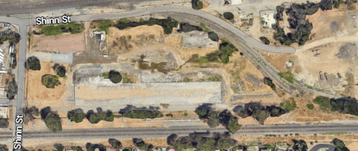 According to the company's application on the City of Fremont website, the facility will have a 90MW connection from PG&E at full build-out, and would include 35x 3MW backup generators. Timelines for development weren't shared.
In the application, Valley Oak said the data center would 'serve as a place for clients to either relocate their data servers or expand their data capacity.'
The site was once home to building materials manufacturer United States Gypsum Corp (USG). Bay West Development bought the site from USG in 2018 and demolished the previous buildings in 2021. The site has been empty since. Valley Oak then purchased the site as part of a 24-acre, three-parcel property for roughly $20 million in 2021.
Valley Oak is generally better known for its office and residential developments more than its data center projects. The company's partner, Douglas Rich, told BJ that the site was well suited for data centers, noting that its location near several railroad tracks provides the property access to strong fiber Internet and power infrastructure.
While California is a major data center market – especially in San Jose – Fremont has few facilities. Hurricane Electric operates two data centers in the city from which it offers colocation services.