A data center owner has secured a new $44 million loan against a facility in Virginia.
The Commercial Observer reports that AC DataCom Digital Infrastructure Investments has secured $43.8 million in permanent financing for its data center development in Harrisonburg, Virginia.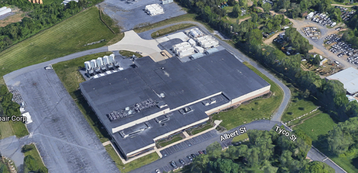 Valley National Bank provided the term loan on the sponsor's 100,000-square-foot data center at 1175 North Main Street. The property has been fully leased to Anthem Health since 2015.
"Although the Harrisonburg market isn't within Valley's footprint, providing financing solutions for our long-term clients, even out of market, is important to maintaining and growing those important relationships," Chris Coiley, Valley's regional president of commercial real estate for the regions of New York, New Jersey, Pennsylvania, California and Illinois, told the publication. "The purpose of the loan was to recapitalize the asset which will enable our customer to seek additional investments within their markets."
AC DataCom did not provide a comment to CO. The company was founded last year; according to an SEC filing, its address and directors are linked to the Florida-based Carter group of real estate companies, which includes former major data center investor Carter Validus. Iroquois Capital Advisors is seemingly an investor in the company as well.
The data center, formerly known as the Tyco building, was acquired by DBT-Data in 2008 from Criticon for a reported $3.6 million while still being redeveloped into a data center. At the time the company said it had secured up to 40MW for the site.
According to a 2018 DCF article, Anthem operates four core data centers, with the primary site located in Richmond, Virginia.