The US will not extend the July 1 deadline for airlines to upgrade airplane altimeters to address potential interference from 5G wireless technology.
This was confirmed by Transportation Secretary Pete Buttigieg, who said the date will be not moved while urging airlines to aggressively work on retrofitting their aircraft.
The altimeters on the plane are critical for airlines as they provide the measuring instruments that are crucial for bad-weather landings, plus the plane's height above the ground.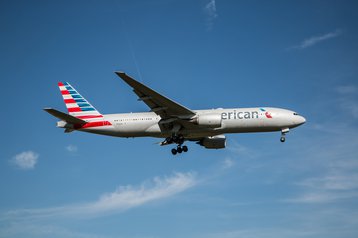 Buttigieg's comments come after the Federal Aviation Administration (FAA) said last week that there would be no extension of the deadline.
Airlines have warned that they may be unable to meet the deadline, and even warn they may have to ground some planes.
This has previously led telcos to delay their 5G rollouts to allow airlines to adapt, notably forcing two US operators, AT&T and Verizon, to delay the planned rollout of 5G services in the C-Band near airports. Both operators agreed to delay the rollout of 5G technology until the July 1 date.
The issue stems from the fact the FAA noted that its radar altimeters use spectrum in the 4.2GHz to 4.4GHz band, while US operators were anticipated to operate uncomfortably close to that in C-Band n77 spanning 3.3GHz to 4.2GHz.
"Supply chain issues make it unlikely that all aircraft can be upgraded by the July 1 deadline, threatening operational disruptions during the peak northern summer travel season," said Nick Careen, senior vice president of operations, safety, and security, at International Air Transport Association (IATA), which represents more than 100 carriers that fly to the US.
"Airlines did not create this situation. They are victims of poor government planning and coordination."
Despite US airlines urging the FAA to rethink the deadline earlier this year, the decision to stick with the decision appears to be final.
It means that US operators can increase their power levels to get to full C-Band usage once the deadline is lifted.
According to Reuters, the proposed directives are set to impact 4,800 US-registered airplanes and 14,600 worldwide. The issue is more of an American one, as in the EU, networks operate at lower frequencies than the ones planned by US carriers, therefore reducing the risk of interference.