US managed services provider Thrive has expanded into the UK by acquiring data center services provider Oni.
Founded in 1992, Oni provides a number of colocation, cloud, and backup & recovery services. The company has a 19,000 sq ft data center in Luton, to the northwest of London. Terms of the deal were not disclosed.
"Oni is a tremendous IT managed services company with deep Cisco WAN, Unified Communication, and cloud expertise," said Rob Stephenson, CEO of Thrive. "We were attracted to Oni due to their strong management team, led by CEO Kevin Kivlochan, attractive customer base, and desirable geographic location, just north of London."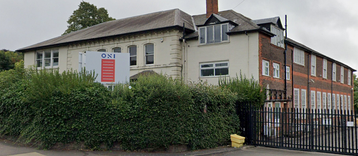 Oni CEO Kivlochan will become the chief executive for Thrive's European Operations, reporting directly to Rob Stephenson, and all Oni personnel will remain onboard working directly for him.
"We are ecstatic to join the Thrive family to complement and grow its extensive NextGen portfolio of solutions with our critical and business assured infrastructure objectives, delivering performance, high availability, flexibility, and redundancy," said Kivlochan. "This will enable us to further advance our support to our existing clients in the U.K. with a wider range of service and support offerings."
Thrive is backed by Court Square Capital Partners, and earlier this year announced a 'majority recapitalization' through the firm to fund expansion plans. The Oni buy is the company's third acquisition this year, having previously acquired Philadelphia-based IT services company Apex IT Group and east coast managed services firm Howard Tech Advisors.