The US government is investigating Chinese telecoms equipment maker Huawei over US cell towers fitted with its tech near military bases and missile silos.
The investigation, first disclosed by Reuters, aims to understand whether the company could use the equipment to capture sensitive data and send it to China.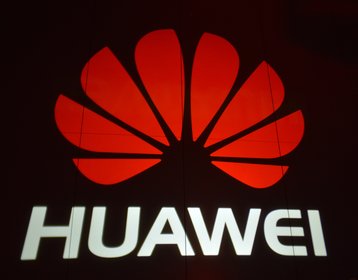 Authorities are concerned Huawei could gain data on military drills and the readiness status of bases and personnel via the equipment. The probe was opened by the Commerce Department shortly after Joe Biden took office early last year.
According to a 10-page document seen by Reuters, the agency subpoenaed Huawei in April 2021 to learn the company's policy on sharing data with foreign parties that its equipment could capture from cell phones, including messages and geolocational data.
Under Trump-era rules, the Commerce Department has the power to ban all US transactions with Huawei, or increase the pressure on US telcos to remove Huawei equipment.
In 2020, the Federal Communications Commission (FCC) announced that telecoms companies in the US had to rip-and-replace Huawei and ZTE gear in their networks.
A year later, the FCC agreed to give up to $1.9 billion to help pay for the replacement costs for smaller telecoms companies, which had previously been encouraged to buy the cheap equipment for rural broadband efforts.
This February, the FCC said that those providers were now seeking $5.6bn, given the amount of Huawei equipment in their networks. Earlier this month, the agency told Congress it was seeking another $3bn to cover the shortfall, although this has not been appropriated yet.
Huawei has long maintained that it is not a tool of the Chinese state and that its equipment is not used to spy on customers.