The Trump administration is expanding its 'Clean Network' program that seeks to remove Chinese networking gear.from infrastructure in the US, and its allies.
After originally focusing on 5G equipment, Secretary of State Mike Pompeo said that the program would 'secure' carriers, app stores, apps, cloud systems, and submarine cables.
The "Great Again" firewall?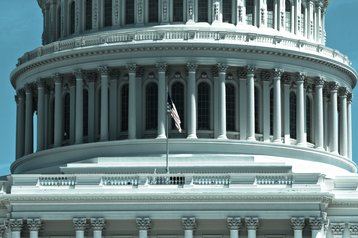 "The Clean Network program is the Trump Administration's comprehensive approach to guarding our citizens' privacy and our companies' most sensitive information from aggressive intrusions by malign actors, such as the Chinese Communist Party (CCP)," Pompeo said in a statement.
It began in April 29 as the Clean Path initiative, which aims to secure data traveling on 5G networks into US diplomatic facilities overseas and within the United States.
Now the program will add five new areas:
Clean Carrier: "To ensure untrusted People's Republic of China (PRC) carriers are not connected with US telecommunications networks." Pompeo claimed that such companies "pose a danger to US national security and should not provide international telecommunications services to and from the United States."
Clean Store: "To remove untrusted applications from US mobile app stores." Again, Pompeo focused on PRC apps that he said "threaten our privacy, proliferate viruses, and spread propaganda and disinformation."
Clean Apps: "To prevent untrusted PRC smartphone manufacturers from pre-installing – or otherwise making available for download – trusted apps on their apps store." Huawei was highlighted by Pompeo as "an arm of the PRC surveillance state," (an allegation the company denies), with the Secretary claiming the company "is trading on the innovations and reputations of leading US and foreign companies. These companies should remove their apps from Huawei's app store to ensure they are not partnering with a human rights abuser."
Clean Cloud: To prevent US citizens' personal information and businesses' intellectual property, including Covid-19 vaccine research, "from being stored and processed on cloud-based systems accessible to our foreign adversaries through companies such as Alibaba, Baidu, and Tencent."
Clean Cable: To ensure the submarine cables connecting the US to the global Internet "are not subverted for intelligence gathering by the PRC at hyper scale." Pompeo said the US "will also work with foreign partners to ensure that undersea cables around the world aren't similarly subject to compromise." The NSA will, however, presumably continue to harvest data at cable landing stations. There was also no mention of Russia, which is thought to have actively scouted landing station sites in Ireland, and operates vessels equipped with cable surveillance tech.
More than thirty countries and territories are now 'Clean Countries,' Pompeo said, with many of the world's biggest telecommunications companies being described as Clean Telcos because they have committed to exclusively using trusted vendors in their Clean Networks. It is not clear if they are given a pass on prior usage of Chinese networking equipment, as most telco companies extensively used Huawei tech before mounting sanctions.
Orange in France, Reliance Jio in India, Telstra in Australia, SK and KT in South Korea, NTT in Japan, and O2 in the United Kingdom are among the firms counted as 'clean.' It is not clear if sanctions will be levied against companies that do not pledge to be clean, but they may be excluded from bidding for US government contracts.
"The United States calls on our allies and partners in government and industry around the world to join the growing tide to secure our data from the CCP's surveillance state and other malign entities," Pompeo said. "Building a Clean fortress around our citizens' data will ensure all of our nations' security."