The US Army's Logistics Support Activity (LOGSA) will continue to use IBM's cloud services, thanks to a 33-month contract worth $135 million.
LOGSA originally began using IBM in 2012, with the company claiming it has saved the army about $15 million per year in operational costs. Update: For more on the deal, be sure to read our in-depth feature.
Internet of Tanks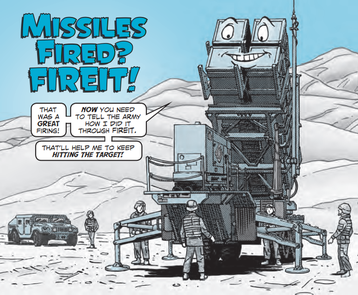 IBM will provide managed services to the logistics division as before, but will also help improve cybersecurity by applying the risk management framework (RMF) security controls to LOGSA's IT enterprise, and make use of IBM's 'cognitive computing' - the company's term for machine learning.
IBM will help the Army predict vehicle failures, using more than five billion data points originating with on-board sensors on the military hardware. The Army will use Watson IoT services and the 'Watson IoT Equipment Advisor solution' to analyze data directly from the vehicles.
In an effort to secure the deal, IBM completed a proof of concept using Watson's predictive maintenance on 10 percent of the Army's Stryker vehicle fleet.
"LOGSA and the Army can now take advantage of the technological innovation that cloud offers -  especially cognitive computing and analytics - so that the Army can continue to reap cost savings, further streamline its operations and deliver services to its clients," Lisa Mascolo, managing director for US public sector at IBM, said.
"We're pleased to continue our work with the Army to demonstrate the viability of cloud for mission applications and the promised benefits of efficiency and taxpayer savings."
Colonel John D. Kuenzli, LOGSA Commander, added: "Over the past four and a half years, LOGSA has benefited from the business and technical advantages of the cloud. Now, we're moving beyond infrastructure as-a-service and embracing both platform and software as-a service, adopting commercial cloud capabilities to further enhance Army readiness."
Elsewhere in the US Army, IBM is competing for business as the world's largest fighting force struggles to consolidate its data centers.
IBM has built a private cloud for the Redstone Arsenal army post in Huntsville, Alabama, with the aim of achieving The Defense Information System Agency's IL-6 rating by early 2018, allowing the company to work with classified information up to the level of "secret."
IBM is also working with the US Airforce on a 'brain-inspired' high performance computing system.